Winner Announcement: 2.4M Ultimate Scream Coins
2019-11-14 03:25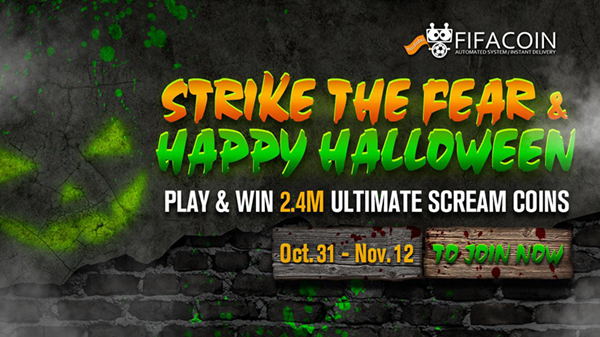 Greeting everyone!
The event "Play & Win 2.4M Ultimate Scream Coins" comes to the end. We have prepared 2 quizzes for everyone. Let's have a check first:
1.Who gets the highest rate in the original Ultimate Scream this year?
Answer: 91 Aguero (90.96% correct)
2.Who gets 88 rates in the Ultimate Scream below?
Answer: 88 Ibrahimovic (68.16% correct)
Are you stuck to the end? In total, there are 64.77% of participators have answered all quizzes right!
Prize 1: 5% Bonus Coins for Submitted Orders
According to the rules, these parts of prizes will be awarded to the participators who have answered all quizzes right!
For the winners. We had sent a "Redeem Code" with Email, please redeem coins in FIFACOIN.com: "Member Center" – "My Gifts" – "Redeem Coins"
Check the mailbox!
Prize 2: 1 winner for 600k coins. 2 winners for 400k coins. 3 winners for 200k. 4 winners for 100k.
The winners are randomly chosen by the third party gleam.io according to their entries as long as the event ends. They are: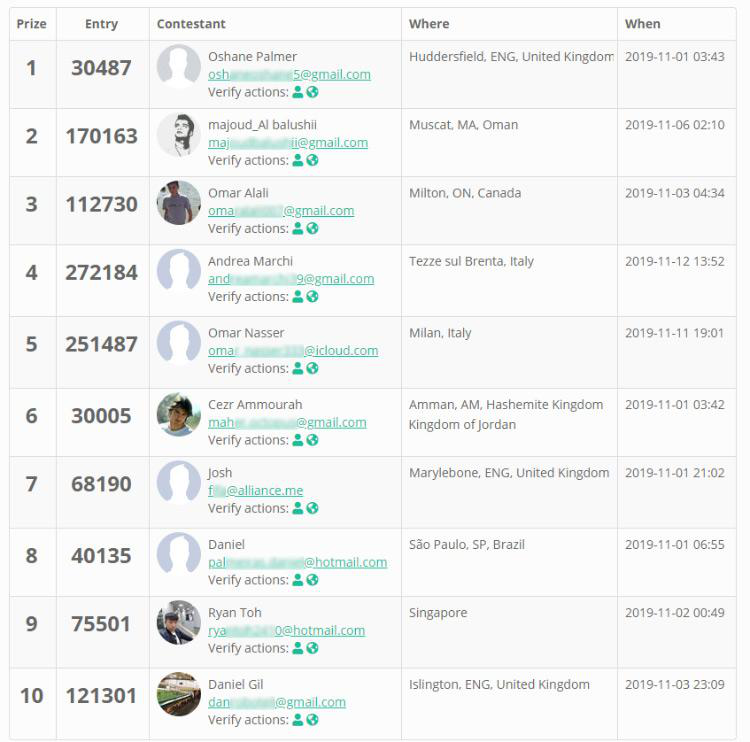 Congratulations!
Please go 24/7 live-chat for customer service to claim corresponding prizes in 1 month!
Wish you good luck & have a nice day!



FuriousRZ: Really good customer service and the best fifa coin website ever really recommend it.

The customer has bought:

FC 24 Coins

2023/09/

23




Miksa: 10/10 customer service, would recommend FIFACOIN to everyone!

The customer has bought:

FC 24 Coins

202

3

/09/

23




GTV: They have very fast service, very safe, and very cheap! It's the best site for buying FC 24 coins safely. I will use that to increase my team.

The customer has bought:

FC 24 Coins

202

3

/09/

23




Newton: Very fast completion and easy to order! Prices are cheaper compared to other websites and lots of discounts are available to make it even cheaper.

The customer has bought:

FC 24 Coins

202

3

/

09/23




Mihai: I sold coins on this site and everything went well before. So I took more time to buy new coins this time and the staff always responded so fast.

The customer has bought:

FC 24 Coins

202

3

/09/

24




Boolean: Got my FC 24 coins in the first time! The only thing I say is it that takes 10 minutes to get them, really fast!

The customer has bought:

FC 24 Coins

202

3

/09/

24




Shaun: Really good customer service and they are very understanding of whatever your situation is, highly recommended!

The customer has bought:

FC 24 Coins

202

3

/09/

24




Shaun: Fast, safe, and just very good, so I will probably buy again sometime.

The customer has bought:

FC 24 Coins

202

3

/

09/24




Phoenix: I've bought coins from here three times. They are always efficient and fast. They are also very reliable. At first, I was a bit scared but I realized that they were very safe.

The customer has bought:

FC 24 Coins

202

3

/09/

25




Barnes: Fast delivery the workers on the chats are great at communicating and solving problems, and also have reasonably priced coins and players for fifa would definitely buy from here again.

The customer has bought:

FC 24 Coins

202

3

/09/

25




Steve: Very trustworthy platform, customer support is very understanding of whatever your situation is. I 100% recommend this coin site!

The customer has bought:

FC 24 Coins

202

3

/09/

25




Alex: Excellent service provided and kept me up to date on my order status. So I was very satisfied with FIFACOIN and will be using it again.

The customer has bought:

FC 24 Coins

202

3

/

09/25