Up to 30% off on Christmas and New Year 2023
2022-12-12 08:54
First and foremost, we wish you a Merry Christmas in 2022 and Happy New Year in 2023 from the entire team at FIFACOIN. As we know, the Christmas season is here, and the new year is just around the corner. To make a lot of wonderful memories by ending this year with Christmas and welcoming the New Year in 2023, we have an excellent discount for all FIFACOIN users. The time period is limited. So, it would be best if you didn't miss this wonderful opportunity. Here are the details:

1. Flash Sale – 30% Off Limited Quantities within Limited Time.
So hurry! Just check the following details and start your lucky journey!

How to buy:
1. PS4/XBOX/PC all platforms are involved in flash sales.
2. Each member account can buy 100K at least.
3. Please complete your payment of the flash sale order in 10 mins, or it will be a failure, and you may lose your chance to get more coins.
4. No other promotional or discounted codes can be used in flash sales.
5. Please kindly withdraw your coins to your game account as soon as possible.
6. Limited quantities, when it be sold out, you could not place the order anymore.
7. All rights are reserved by FIFACOIN.COM.
First Activity Time:

16:00, Dec.24, 2022 UK
Second Activity Time:

16:00, Dec.25, 2022 UK
Third Activity Time:

16:00, Jan.1, 2023 UK
Just keep following us!
2. Collect Stockings To Exchange Bonus Coins!
Each order amount that meets the requirements, as the form shows, can get the corresponding number of stockings.
Available Time:
8:00, Dec.18, 2022 UK - 08:00, Jan.05, 2023 UK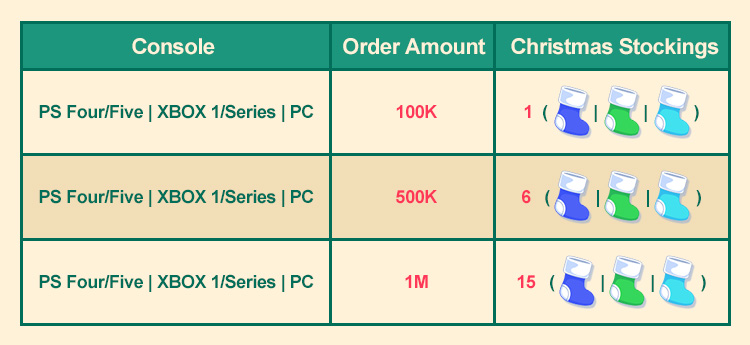 What's in stockings?
As Santa Claus will fill gifts in children's stockings, we play the role of Santa Claus and prepare gifts in stockings for you. On each console, the gift coins can be exchanged for the corresponding number of stockings. The more stockings you have, the more gifts you can Redeem.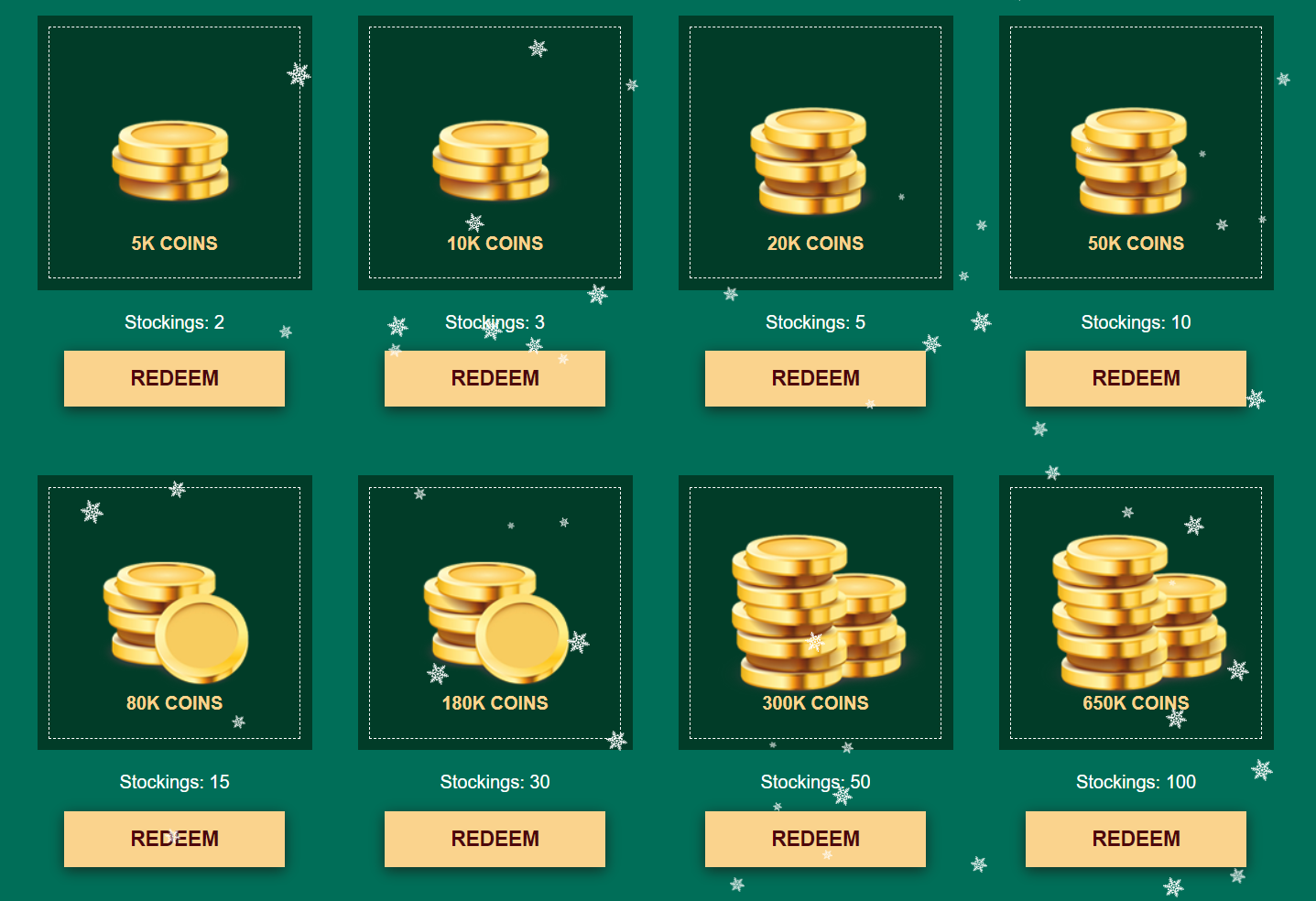 Note:
1. Stockings can be used to redeem bonus coins.
2. Be cautious that stockings can not be returned if you had redeemed any coins.
3. Please redeem before 08:00, 6th, January 2023, or the stockings will be expired.
Collect Stockings



Alessio: With my latest order ID 3006XXX. I was very satisfied with my purchase, the delivery was fast, the website offers excellent services and it is very safe and reliable. I advise!

The customer has bought:

FC 24 Coins

2023/11/10




Caterino: Great service. The speed of delivery is within 30 minutes.

The customer has bought:

FC 24 Coins

202

3

/

11/10




Raul: I want to say that the coins have been transferred to the account so quickly and the price was also great!

The customer has bought:

FC 24 Coins

202

3

/

11/10




Combs: I didn't know that my transfer market was not open yet, so I couldn't send my details to them at the beginning, but they did not have any complaints and just waited for me until my market opened. So I'm very sorry for that and thank u all of u guys.

The customer has bought:

FC 24 Coins

202

3

/

11/10




Eric: I am very happy with the service! I received all 1m coins and players within an hour of placing my order. No issues, I will purchase again soon!

The customer has bought:

FC 24 Players

202

3

/

11/11




Najeeb: I can't believe this, how cheap players are amazing. And how fast it delivers, 5 stars for this and the company 10/10!

The customer has bought:

FC 24 Players

202

3

/

11/11




Zaman: Was a bit skeptical at first but it is 100% legit and reliable. Very satisfied and will definitely use FIFACOIN to purchase players again.

The customer has bought:

FC 24 Players

202

3

/

11/11




Gilbert: Have been using FIFACOIN for several years and have never had a problem. A few mistakes on my end every now and then their customer service is quick and fair.

The customer has bought:

FC 24 Players

202

3

/

11/11




Pendrey: Loved everything the support and safety! I will buy more coins or boosting.

The customer has bought:

FC 24 Boosting

202

3

/

11/12




Jesssidy: Very easy and simple after I try boosting! It obviously works and I'm excited.

The customer has bought:

FC 24 Boosting

202

3

/

11/12




Konteh: First time purchasing boosting, I am really happy with how fast and safe fifacoin.com was, will definitely use it again in the future.

The customer has bought:

FC 24 Boosting

202

3

/

11/12




Vinicius: If you are looking for a cheap boosting service then look no further, I have personally used this site for both coins and boosting and had no issues.

The customer has bought:

FC 24 Boosting

202

3

/

11/12