Winner Announcement: 2.8M FREE COINS FOR FUTMAS (404$)
2019-12-31 07:58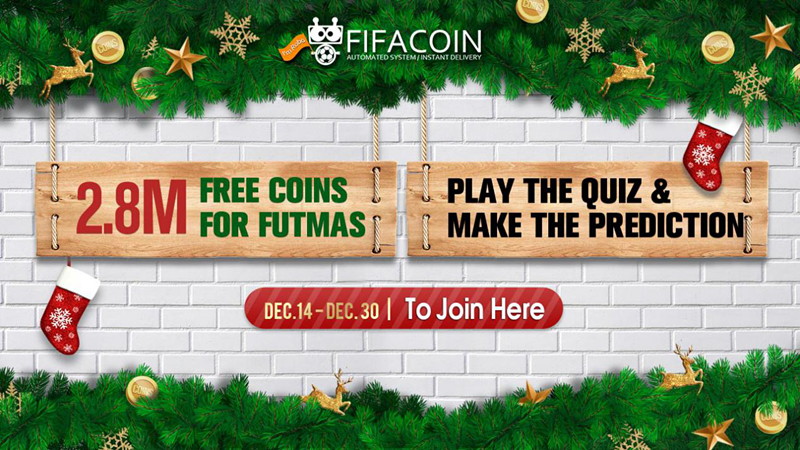 In December, we have prepared the quizzes and prediction for everyone, now the Giveaway "2.8M FREE COINS FOR FUTMAS" has come to an end, Let's have a check the result now:
Q1, Who is the most improved player in FUT 20??
Answer:
84 SANCHO +12 increase (81.9% choose)
77 REGUILON +13 increase (14.2% correct)
75 LARSEN +10 increase
75 NUBEL +10 increase
Q2, Who is the player that both five stars in "SKILL MOVES AND WEAK FOOT" in the top 10 of FUT 20 PLAYER RATINGS?
94 MESSI
92 NEYMAR JR (82.5% correct)
91 HAZARD
90 MODRIC
Q3, Prediction: Which player will be the hottest in the FUTMAS?
(About the Q3, we collect 273 valid answers, results are as follows)
Ferland Mendy (8.1% )
Moussa Sissoko (28.9%)
Marcus Rashford (7.0%)
Others (42.5%)
In total, there are only 40.5% of warriors who have answered 2 quizzes right! About the prediction, the number of people who chose the options of Sissoko more than 25%, but more than 40% of participants to pick other players as the hottest player in their mind! What is your choice?
The prize for details: 11 winners for FIFACOIN Free Coins (2800k)
1 winner for 650k.
2 winners for 400k.
2 winners for 300k.
3 winners for 150k.
3 winners for 100k.
The winners are randomly chosen by the third party gleam.io according to their entries as long as the event ends. They are: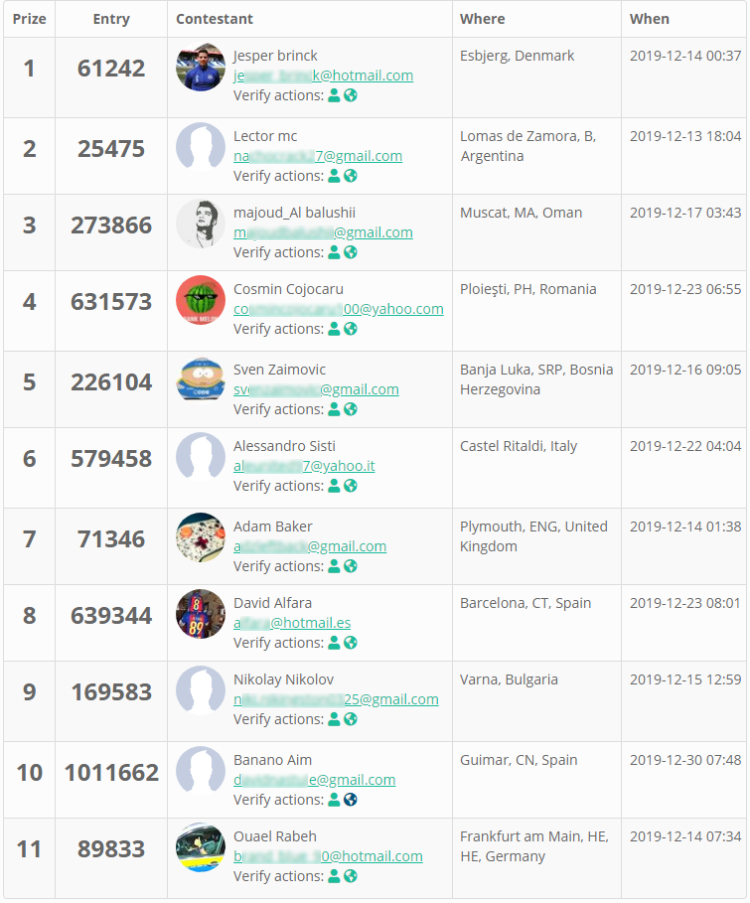 Congratulations! Please go 24/7 live-chat for customer service to claim corresponding prizes in 1 month!
2019 is coming to an end, let's meet again in a New Year! Follow
us
to get the latest news on FIFACOIN!



Habib: I'm very satisfied, thanks FIFACOIN.COM. And I highly recommend this website if you want to get fc 24 coins or players.

The customer has bought:

FC 24 Coins

2023/12/03




Jason: Order ID: 3009xxxx. Have ordered many times from fifacoin and was satisfied with the delivery every single time. The withdrawal is very fast and safe, so it is the best place to get your fc coins.

The customer has bought:

FC 24 Coins

202

3

/

12/03




Alsaket: I was surprised at how easy and flexible it was for me to buy FC 24 coins at such a great price! Definitely recommend.

The customer has bought:

FC 24 Coins

202

3

/

12/03




Bartosz: I've been using FIFACOIN for my FIFA Coins needs, and I have to say it's the best one out there. Their service is incredibly reliable, with lightning-fast delivery of coins, so I've never had any issues with transactions. Otherwise, their customer service is top-notch, always ready to assist when needed. What sets FIFACOIN apart is their competitive pricing, whether you're a casual player or a serious FIFA enthusiast, I highly recommend FIFACOIN for all your coin needs.

The customer has bought:

FC 24 Coins

202

3

/

12/03




Gonzalez: I used this coin site many times. And I have to say my coins and players came to my account about 30 mins, absolutely amazing service. I would 100% recommend buying from them.

The customer has bought:

FC 24 Coins

202

3

/

12/04




Phillip: They have good customer service and I love the site! I will forever buy from FIFACOIN, very safe and fast. I even buy FC players from them, very proud that I'm a VIP customer.

The customer has bought:

FC 24 Coins

202

3

/

12/04




David: First of all you are not doing anything, you just wait for the coins to come to your account. They make the delivery easy and fast. The most important one is they are trustable.

The customer has bought:

FC 24 Coins

202

3

/

12/04




SameR: The best in the business. I tried this site yesterday night for the first time and they did an excellent service, I got my coins and players without any problems. Thank you FIFACOIN.

The customer has bought:

FC 24 Coins

202

3

/

12/04




Mickle: Was sceptical like many people but it worked exactly as promised. Especially the boosting! FIFACOIN customer service was responsive too. Will use again!

The customer has bought:

FC 24 Boosting

202

3

/

12/05




Alfaro: FIFACOIN is the safest website! I bought fc 24 coins and received it in under a hour. And then try the boosting, it is so fantastic! Definitely buy from here again.

The customer has bought:

FC 24 Boosting

202

3

/

12/05




Shukla: Great service and orders were completed very fast. Bought the boosting from them twice and the steps was easy.

The customer has bought:

FC 24 Boosting

202

3

/

12/05




Connkr: Very professional and helpful Thanks for your service in helping me out every step of the way. Whatever coins or boosting, they have really cheap prices and very nice and patient people.

The customer has bought:

FC 24 Boosting

202

3

/

12/05