FIFA 24: Best Defensive Midfielders In Career Mode In EA FC 24
2023-08-28 08:19
With EA's latest version of FC 24 coming soon, some rumors and official releases provide fans with new information about the ultimate team, club, career mode and gameplay, increasing the expectations of players!
Career mode fans have the opportunity to explore the latest game enhancements, additional features and improved AI-driven gameplay in this update. And players can get a real and immersive experience in every match in the gameplay in career mode.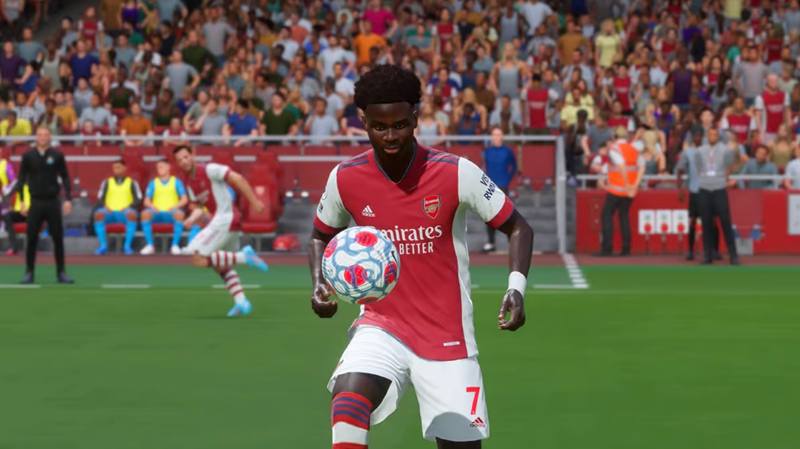 Building a career mode team is challenging, but building a good team with a solid CDM at its core is never a bad idea. Fortify the defense and unleash the creativity of the rest of the midfield with these stunning CDMs.
EA FC 24 Best Defensive Midfielder (Prediction Version)
Starting with the best/highest rated defensive midfielders in EA FC 24, players can sign them in Career Mode and they will bring near-perfect ability to their teams! While they may not all be young talents, they guarantee success on the pitch from day one!
So what is an excellent defensive midfielder? A central defender may play a different role in the team, or a player may have different attributes. Sergio Busquets, for example, is not the fastest player and relies on his positioning to win back possession for his team. And other players may use their speed and strength to regain possession. CDM need to be comfortable under pressure as they are the last line of defense before the ball reaches the defense.
The CDM can also be used to drop back into the defence, allowing both full-backs to move forward. There is no definitive answer to whether a CDM is good or bad, as long as they fit the team's style of play and understand what type of role they need to fill, then they can be one of the most important positions on the team!
Best CDM in EA FC 24
Currently ranked among the top five best CDMs in EA FC 24, these players will be able to break into any career mode club and find immediate success, with some added honorable mentions. But don't forget to keep an eye out for some up-and-coming CDMs who will also have a chance to develop into top CDMs in future seasons.
Joshua Kimmich (Bayern Munich - 89 OVR)
Bayern Munich icon Joshua Kimmich will be the joint best CDM in EA FC 24 after leading Bayern to another Bundesliga title. Kimmich will basically maintain a level of 89 points!
Casemiro (Manchester United - 89 OVR)
Manchester United may have had their ups and downs this season, but Casemiro has maintained a high level of performance and is doing well in the Premier League!
Rodri (Manchester City - 89 OVR)
Triple Crown winner Rodri's EA FC rating will improve significantly to 89. After one season, Spanish CDM will be among the best fifth in EA FC 24.
N'Golo Kante (Al-Ittihad - 87 OVR)
N'Golo Kante endured a difficult season at Chelsea before his move to the Etihad, which would see him relegated to an 87-point midfielder. He's still a powerhouse and will be a premium option in EA FC 24!
Sandro Tonali (Newcastle United - 86 OVR)
Newcastle United's Sandro Tonali will be upgraded to 86 in his massive move from AC Milan to Newcastle United. He has good speed, strength, passing and is also an all-around player.
There are 3 more players on the honorable mention list including 2 rising Saudi stars, a West Ham legend and new Arsenal star Declan Rice! Each of these players would fit into any career mode team to add good depth and quality!
Best Young CDM in Career Mode
The top talents who play CDM in the career mode also have potential, although their rating may not be the highest, but they may also grow into top players!
Eduardo Camavinga
A starter for Real Madrid and France, he's a well-rounded guy with all-around stats. Although he played many games as a defender for Real Madrid, it is clear that his best position is CDM!
Moises Caicedo
Caicedo will help the club out of trouble after joining Chelsea for a huge sum from Brighton. Caicedo enjoyed a fantastic season for Brighton, becoming one of the best DMs in the league.
Nicolò Rovella
An excellent ball-handler who joined Lazio from Juventus. His all-around numbers are great, but that doesn't stop him from being a great passer.



Habib: I'm very satisfied, thanks FIFACOIN.COM. And I highly recommend this website if you want to get fc 24 coins or players.

The customer has bought:

FC 24 Coins

2023/12/03




Jason: Order ID: 3009xxxx. Have ordered many times from fifacoin and was satisfied with the delivery every single time. The withdrawal is very fast and safe, so it is the best place to get your fc coins.

The customer has bought:

FC 24 Coins

202

3

/

12/03




Alsaket: I was surprised at how easy and flexible it was for me to buy FC 24 coins at such a great price! Definitely recommend.

The customer has bought:

FC 24 Coins

202

3

/

12/03




Bartosz: I've been using FIFACOIN for my FIFA Coins needs, and I have to say it's the best one out there. Their service is incredibly reliable, with lightning-fast delivery of coins, so I've never had any issues with transactions. Otherwise, their customer service is top-notch, always ready to assist when needed. What sets FIFACOIN apart is their competitive pricing, whether you're a casual player or a serious FIFA enthusiast, I highly recommend FIFACOIN for all your coin needs.

The customer has bought:

FC 24 Coins

202

3

/

12/03




Gonzalez: I used this coin site many times. And I have to say my coins and players came to my account about 30 mins, absolutely amazing service. I would 100% recommend buying from them.

The customer has bought:

FC 24 Coins

202

3

/

12/04




Phillip: They have good customer service and I love the site! I will forever buy from FIFACOIN, very safe and fast. I even buy FC players from them, very proud that I'm a VIP customer.

The customer has bought:

FC 24 Coins

202

3

/

12/04




David: First of all you are not doing anything, you just wait for the coins to come to your account. They make the delivery easy and fast. The most important one is they are trustable.

The customer has bought:

FC 24 Coins

202

3

/

12/04




SameR: The best in the business. I tried this site yesterday night for the first time and they did an excellent service, I got my coins and players without any problems. Thank you FIFACOIN.

The customer has bought:

FC 24 Coins

202

3

/

12/04




Mickle: Was sceptical like many people but it worked exactly as promised. Especially the boosting! FIFACOIN customer service was responsive too. Will use again!

The customer has bought:

FC 24 Boosting

202

3

/

12/05




Alfaro: FIFACOIN is the safest website! I bought fc 24 coins and received it in under a hour. And then try the boosting, it is so fantastic! Definitely buy from here again.

The customer has bought:

FC 24 Boosting

202

3

/

12/05




Shukla: Great service and orders were completed very fast. Bought the boosting from them twice and the steps was easy.

The customer has bought:

FC 24 Boosting

202

3

/

12/05




Connkr: Very professional and helpful Thanks for your service in helping me out every step of the way. Whatever coins or boosting, they have really cheap prices and very nice and patient people.

The customer has bought:

FC 24 Boosting

202

3

/

12/05