FIFA 24: Explore all game modes in EA FC 24
2023-08-07 07:07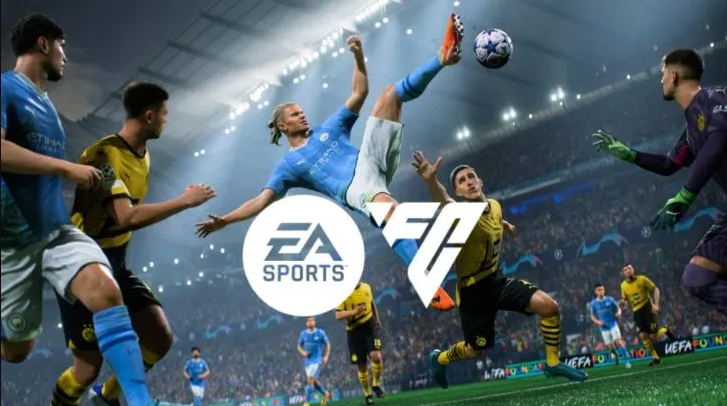 EA FC 24, as the successor of FIFA 23, will continue to attract many new players. After the news was released one by one, players have a strong interest in each game mode in FC 24. From the ultimate team to the professional mode and professional club, the official provides a variety of different game modes, each with own characteristics.
There are a total of 11 modes to play in FIFA 23, and in EA Sports FC 24 expect the same number. The Ultimate Team mode, like the classic mode, allows players to create their own dream team and play with dynamic cards representing their favorite players. And in FC 24, players can even play against the women's team for the first time, and there are new icons and hero cards.
If you want to experience the role of a manager, then the career mode is very suitable for such players. If you want to share the fun of the game with many friends, it is recommended to use the professional club mode. So referring to FIFA 23, there are so many game modes, EA FC 24 will never let players down. And whether you play this football simulation game online or offline, it will appeal to every football fan.
Speaking of which, let's first take a loo k at all the game modes. The modes that should appear at present are:
- Kick-off
- Training Ground
- Skill Games
- Tournaments
- Career Mode
- Seasons
- Online Friendlies
- PlayStation Tournaments
- Pro Clubs
- VOLTA
- Ultimate Team
If you are a beginner and come into contact with FIFA/FC for the first time, you can get familiar with the game from the offline mode. Make sure players don't lose interest quickly by getting overwhelmed with Ultimate Team.
From the main menu, you can select the Quick Game Modes section and experience the following modes: Kickoff, Friendly Match, Tournament, Skill Game, Training Arena and PlayStation Championship. Learn here all the essential skills you need to know to be a good FIFA player.
Kickoff - In Kickoff mode, players can choose to fight the AI alone, or compete against their friends in local co-op. Operation is very simple, just pick up the controller, select "Join a game", choose your favorite team, and you are ready to go.
But if you want some variation on the tee pattern, you can set different rules for the game and play various licensed games. Subcategories include House Rules, VOLTA, UEFA Champions League, Libertadores and Best of Series. Customize the gaming experience to your liking and enjoy even more exciting challenges.
Skill Games - The skill game mode is perfect for beginner training. Here you can learn all the basics you need to play the game such as passing, shooting, defending and dribbling. The players you control in this mode are the best players in their positions on your most used and favorite teams. This allows optimal preparation for other game modes and continuous improvement of skills.
Tournaments - There are also different categories in this mode, the coolest of which is the "Custom Tournament", which allows teams to compete against each other in tournaments. Players can freely set the number of teams, group and knockout competition system, and teams according to their own wishes.
PlayStation Tournaments - PlayStation Championship is a brand new mode in FIFA 23, launched in partnership with Sony. Players can engage in online competitions and potentially earn real money in the form of FIFA Points here. But don't forget to read the tournament descriptions carefully ahead of time for information on the tournament schedule, prize money and game modes.
Career Mode - Career Mode has always been one of the most popular game modes in the FIFA series, allowing players to play the Franchise Mode Online Career with up to 31 other players. You have total authority over your staff as a manager. Transfers, training sessions, and contracts fall under your purview. However, there's also the chance of getting fired. EA FC 24 can only be played versus AI offline because there is currently no online career mode.
Seasons - In seasons or co-op seasons, play the online game mode with licensed teams such as Manchester United or 1. FC Kaiserslautern. Matches based on own team and league star rating. If you start the season, you'll start at level 10, so the goal is to get to level 1 and win the championship.
Pro Clubs - Pro Clubs is easily the funnest mode in FIFA, where up to 22 players can create total chaos. And when players create their own professional players, they can form their own clubs, design jerseys, and invite friends.
VOLTA - FIFA street mode, offline or online single player or multiplayer. In this mode, whoever has the best skills is the hero. The unique VOLTA talents and animations provide a change from "regular" gameplay. VOLTA is also perfect for hosting local parties where it is located.
Ultimate Team - Ultimate Team is the most popular mode in EA FC 24. Start with a weak team and build up gradually through constant play and improvement. In this mode, you must create your own team from licensed players and football legends, so all the players found in the kick-off mode can be found here, but each player is a separate card. Well now for the first time in FC 24 players can see women and men playing together on the same team!
The above is an explanation of some of the game modes in EA Sports FC Ultimate Team. As a beginner, it is recommended to explore the game modes in the order suggested to gain the experience and skills needed to be competitive in weekend leagues.



Habib: I'm very satisfied, thanks FIFACOIN.COM. And I highly recommend this website if you want to get fc 24 coins or players.

The customer has bought:

FC 24 Coins

2023/12/03




Jason: Order ID: 3009xxxx. Have ordered many times from fifacoin and was satisfied with the delivery every single time. The withdrawal is very fast and safe, so it is the best place to get your fc coins.

The customer has bought:

FC 24 Coins

202

3

/

12/03




Alsaket: I was surprised at how easy and flexible it was for me to buy FC 24 coins at such a great price! Definitely recommend.

The customer has bought:

FC 24 Coins

202

3

/

12/03




Bartosz: I've been using FIFACOIN for my FIFA Coins needs, and I have to say it's the best one out there. Their service is incredibly reliable, with lightning-fast delivery of coins, so I've never had any issues with transactions. Otherwise, their customer service is top-notch, always ready to assist when needed. What sets FIFACOIN apart is their competitive pricing, whether you're a casual player or a serious FIFA enthusiast, I highly recommend FIFACOIN for all your coin needs.

The customer has bought:

FC 24 Coins

202

3

/

12/03




Gonzalez: I used this coin site many times. And I have to say my coins and players came to my account about 30 mins, absolutely amazing service. I would 100% recommend buying from them.

The customer has bought:

FC 24 Coins

202

3

/

12/04




Phillip: They have good customer service and I love the site! I will forever buy from FIFACOIN, very safe and fast. I even buy FC players from them, very proud that I'm a VIP customer.

The customer has bought:

FC 24 Coins

202

3

/

12/04




David: First of all you are not doing anything, you just wait for the coins to come to your account. They make the delivery easy and fast. The most important one is they are trustable.

The customer has bought:

FC 24 Coins

202

3

/

12/04




SameR: The best in the business. I tried this site yesterday night for the first time and they did an excellent service, I got my coins and players without any problems. Thank you FIFACOIN.

The customer has bought:

FC 24 Coins

202

3

/

12/04




Mickle: Was sceptical like many people but it worked exactly as promised. Especially the boosting! FIFACOIN customer service was responsive too. Will use again!

The customer has bought:

FC 24 Boosting

202

3

/

12/05




Alfaro: FIFACOIN is the safest website! I bought fc 24 coins and received it in under a hour. And then try the boosting, it is so fantastic! Definitely buy from here again.

The customer has bought:

FC 24 Boosting

202

3

/

12/05




Shukla: Great service and orders were completed very fast. Bought the boosting from them twice and the steps was easy.

The customer has bought:

FC 24 Boosting

202

3

/

12/05




Connkr: Very professional and helpful Thanks for your service in helping me out every step of the way. Whatever coins or boosting, they have really cheap prices and very nice and patient people.

The customer has bought:

FC 24 Boosting

202

3

/

12/05