FIFA 21 Ratings: 10 Players Upgraded in the Next Season(1)
2020-09-22 03:42
In the previous article, we have shared 10 players to be upgraded in the new game of FIFA 21, including Alphonso Davies, Victor Osminhen, Martin Odegaard and so on; As I promised you to sort out 20 upgraded players, today, let's see the following potential players who deserve the increase in the next season.
Ben White - Brighton - 68 → 75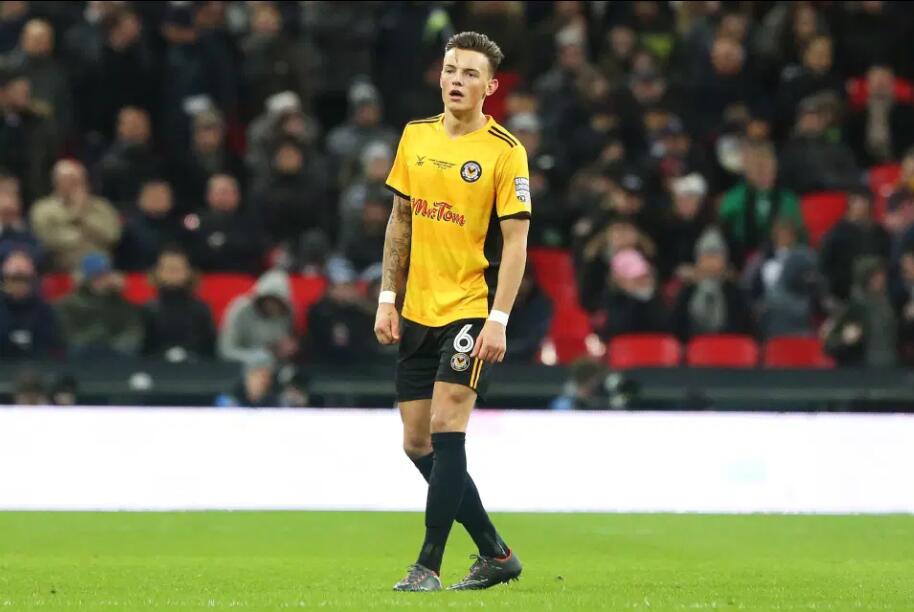 Ben White, an English professional footballer who plays as a centre-back for Premier League team Brighton & Hove Albion, was one of those performing best in the Championship of 2019-2020, leaving quite a deep impression during the loan at Leeds United and helping the team of Marcelo Bielsa get the winner in the Division Series.
Ben may come back to the top matches in 2020-2021, however it may be quite hard for his parent club Brighton to keep him on the south-coast, as some top teams are sniffing around.
Brandon Williams - Manchester United - 61→72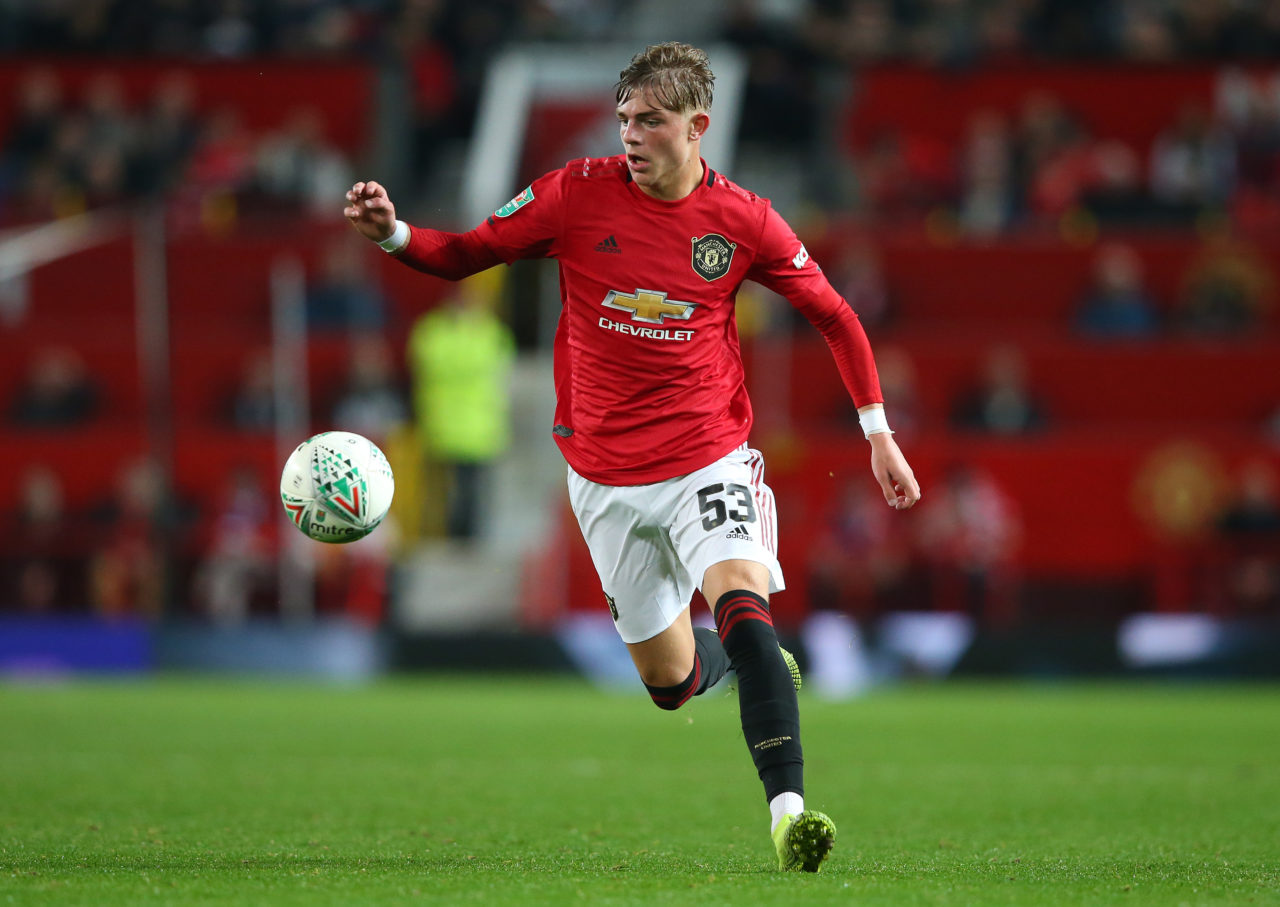 Brandon Paul Brian Williams, an English professional footballer playing as a left-back for Manchester United and making his first debut in September, 2019 to represent England under-20 level. Manchester United is building a fantastic young team under Ole Gunnar Solskjaer, while Brandon Williams is among the list of their players for the future, as well as one for this moment.
This 19-year-old boy performs excellently at left-back, assisting Man United in the best four. His FIFA 21 ratings will indicate his advancement in real.
Bukayo Saka - Arsenal - 65→74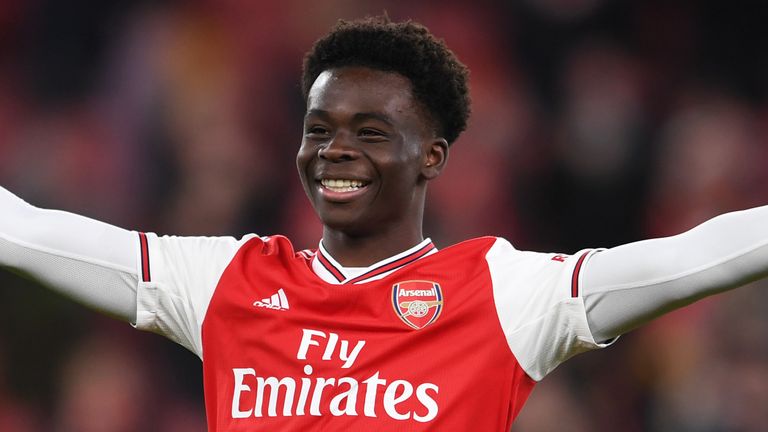 Bukayo Saka, an adaptable wide player for Premier League club Arsenal, made his first appearance in the season of 2018-2019, and turned into a frequenter at the Emirates in 2019-2020, especially under the leadership of Mikel Arteta.
Saka transferred to Arsenal and signed a new long term contract in July. With the growth this year, he has got quite a big improvement in FIFA ratings.
Caglar Soyuncu - Leicester - 74→80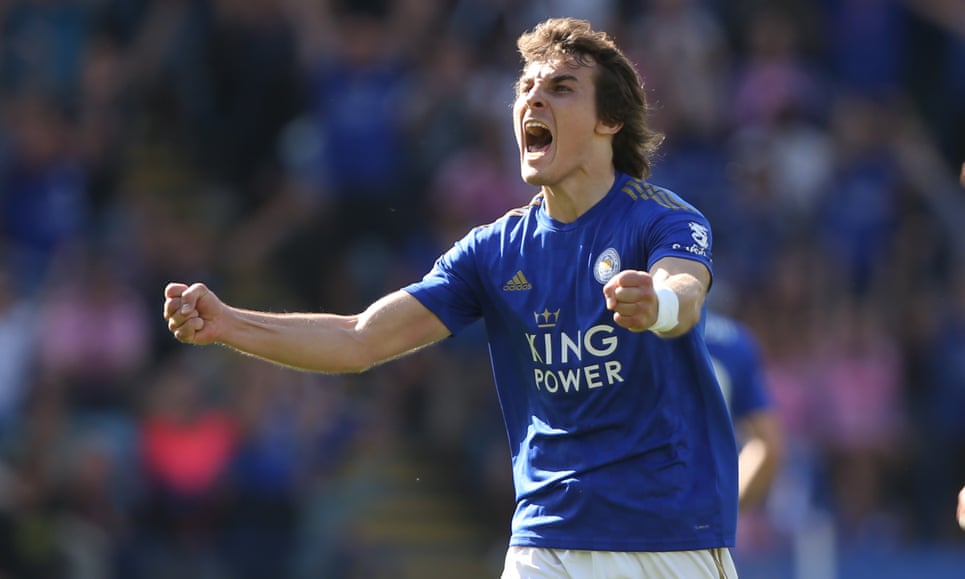 Caglar Soyuncu, a Turkish professional footballer who plays as a defender for Premier League club Leicester City, easily filled in the void of the Foxes, with Harry Maguire leaving for Manchester United.
Transferred from Freiburg one year ago, Caglar Soyuncu just played 6 matches at the first season of the Premier League, but has become a solid rock at the defense in the second game.
Erling Haaland - Borussia Dortmund - 68→80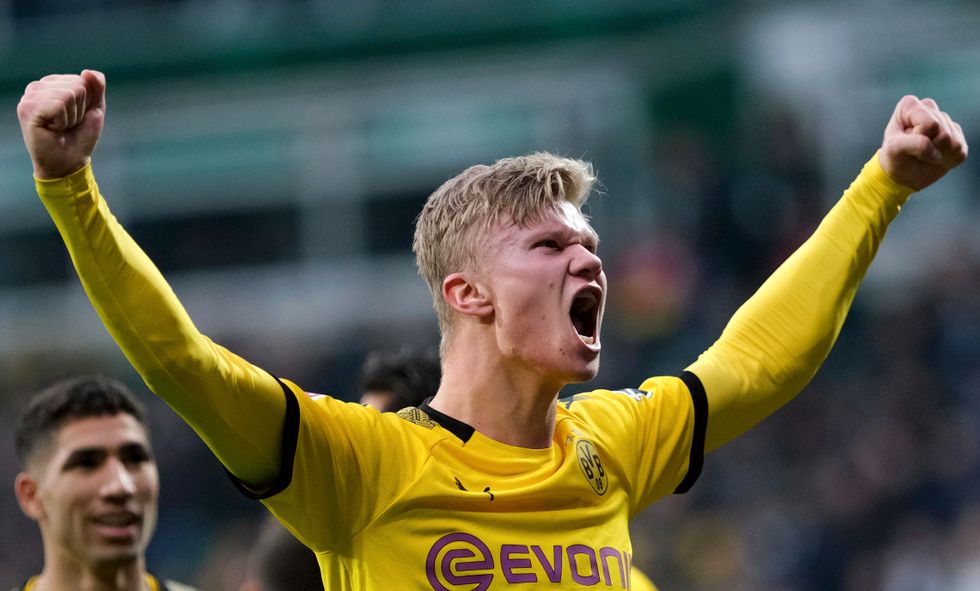 Erling Haaland, a Norwegian professional footballer playing as a striker for German Bundesliga club Borussia Dortmund, was the greatest revelation in the season of 2019-2020. This 20-year-old striker
transferred to Red Bull Salzburg before the beginning of the season, but lined out for Borussia Dortmund at the knockout matches in the Champions League in the New Year.
His rating in FIFA 20 was upgraded a lot from 68 to 80, and he will surely get a further rise in FIFA 21.



Mitchell: Very good service! Wait time wasn't long, and the process with my current order will be updated by email, I liked this way! Friendly and quick help service too!

The customer has bought:

FUT 23 Coins

2023/05/24




Giuseppe: I love this company FIFACOIN, they are so reliable and quick they deal with customers so well with their 24-hour service.

The customer has bought:

FUT 23 Coins

202

3

/

05/24




David: Very good company, my 700K coins ordered is faster than other coin sites.

The customer has bought:

FUT 23 Coins

202

3

/

05/

24




Apollo: Great experience very reliable and cheap coins, I will definitely be buying them again!

The customer has bought:

FUT 23 Coins

202

3

/

05/

24




Payne: It's fast and safe. I have been getting fifa coins here before. Strongly recommend.

The customer has bought:

FUT 23 Coins

202

3

/

05/

25




Clement: Great stuff from FIFACOIN, fast orders, and delivery is in a short time. I love you guys!

The customer has bought:

FUT 23 Coins

202

3

/

05/

25




Imran: The Live Chat was very helpful, and the delivery was fast, the overall experience is good! Highly recommend it.

The customer has bought:

FUT 23 Players

202

3

/

05/

25




Amine: I tried this for the first time, and it definitely is legit. Service did not take too long, and the instructions about how to buy players were pretty clear.

The customer has bought:

FUT 23 Players

202

3

/

05/

25




Martin: Really, very safe, very fast, and very simple. I searched through many pages before and this is the good one. I didn't believe it until I saw the process. 100% real whether buying coins or players.

The customer has bought:

FUT 23 Players

202

3

/

05/

26




Jenkins: Excellent. Great solution for all fifa players, who want to progress faster.

The customer has bought:

FUT 23 Players

202

3

/

05/

26




Realswifter: It was amazing working with their service and I recommend them 100%. I even had a problem and they were kind to help me to get the players.

The customer has bought:

FUT 23 Players

202

3

/

05/

26




David: Feel good, the speed is still quite fast and the service is also very good.

The customer has bought:

FUT 23 Players

202

3

/

05/

26